Interiors
May 27, 2018
Reinventing what drop-ceilings should be like, MNML's acoustic tile design for TURF comes with rare earth magnets that simply snap to the drop-ceiling grid framework without fasteners or hardware of any kind, but it's really the design of these tiles we're more intrigued by. Exploring tesselations and patterns that range from geometric to organic, the acoustic tiles for TURF bring a sense of dynamism that one usually doesn't see much in ceilings. Completely redefining the space, the TURF's ceiling tiles absolutely reinvent your interior space without altering the space or changing anything that's at or below eye-level (furniture, etc), turning a regular cuboidal space into something truly awe-inspiring.
Besides, it really does encourage you to look upwards and daydream for a bit, doesn't it?!
Designers: Scott Wilson, Tim Zarki, Arvid Roach & Dave Seal of MNML for TURF.
October 27, 2017
The qoobo cushion is an interactive, tail-wagging pillow that could replace your pet
Yukai engineering has successfully met its kickstarter goal for the design of qoobo, a robotic cushion with a tail intended to provide a sense of comfort to users. When caressed, the plushy cushion waves gently. When rubbed, it swings playfully. The cushion also wags to say hello to its owners. The interactive pillow is designed to provide comforting communication that warms your heart the way animals do. The robotic pillow makes users feel as though they are interacting with live animals and provides them with a sense of comfort, or 'tail therapy'. Through the kickstarter campaign,  yukai engineering applied its expertise and experience in robotic engineering to help all people – including those with pet allergies or apartment dwellers who can't own pets. the engineers hope to develop the technology further, by continuing their study on the animal's tail movements to offer even more realistic experiences.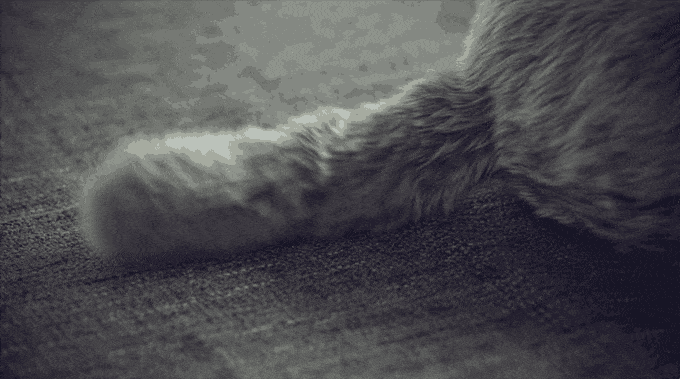 'we selected different materials for various parts of the robot to enhance the movements and the tail's appearance. we also made it durable to allow for use in various environments', explains the design team. with over 400 backers, qoobo reached its kickstarter goal of over 5 million yen or approximately 44,000 US dollars. a variety of styles and colors can be chosen, making the pillow customizable for future 'qoobo' owners. the first batch of pillows is scheduled to be delivered by august 2018.
March 20, 2017

Pretty much everyone has a coffee table in their house and pretty much everyone loves Pong, so a group of Uruguayan engineers have taken advantage of that overlap. They've brought Pong into the physical world, removing it from its previous pixelated build and building a physical, playable version into a coffee table. Like the original Atari game, the Pong paddles are moved by two large wheels on either side of the table, while the ball's movement is enabled by magnets under the surface, and an LED panel at the top of the board keeps score. When the game is over and it's time for more traditional entertainment, two covers flip over the wheels and the LED panel turns into a clock. The table can also stream music using Bluetooth and power up to four USB chargers. It comes in four color schemes, though we're partial to the classic, with the old Pong logo and grayscale lined design.
Get it HERE
#willberwillberforce
September 26, 2016
AVETTORE – AEREO LIMITED EDITION TABLE TENNIS TABLE
The fluidly and aerodynamic nature of the lucite creates a movement to this piece of art, while the leather accents reinforce stability and ground the model as a centerpiece in any setting. This visual juxtaposition is the ultimate contemporary showpiece for your home. The Avettore Table is also available in solid wood with your choice of species and color accents.
Their specialty is customization. So please note that Eleven Ravens can further customize your table in any way you wish. Corporate / logo branding is also an option.
Request details Here:
PLEASE SUBSCRIBE & SHARE: TWITTER TUMBLR FACE BOOK
July 1, 2015

They call it the worlds smallest bike rack, a neatly designed, unimposingly tiny way to store your bike (and show it off too – unless you have a dirt bike). Proof that small can be mighty big.
CLUG has been designed to be a great fit with just about every bike tire out there. With three versions of the Clug – one to fit standard road bike tires between 23 and 32mm (1 – 1.25″), one to fit hybrid tires between 33 and 42mm (1.3 – 1.75″) and one to fit big fat mountain bike tires 1.8 – 2.5″ (43 – 62mm).
What are wyou waiting for? Get Cluged HERE
Don't forget to follow us:
May 27, 2015

London's Jack Bell Gallery brought two paintings by Ivorian artist Aboudia. Born and based in Abidjan, his work is brutal, layered, and heavily influenced by the clashes that followed Côte d'Ivoire's 2010 presidential election. According to gallerist Jack Bell, "his paintings reference street art and vodou and look at social inequalities in downtown Abidjan." Aboudia's works are currently exhibited at the Saatchi Gallery in London, through September 2015. Please visit before it's too late.

May 8, 2015

The Anton strainer bowl offers an inspired approach to washing and preparing vegetables. The bowl is ergonomically designed for ease of use, efficiency and multiple uses. By combining the handles with drainer you may rinse pasta or vegetables outside the sink, or drain anywhere. Furthermore, by having the ability to serve directly from the bowl, you save on kitchen space, washing and bills. The Anton bowl is made from food grade plastic (PP) polypropylene and BPA free-microwave, dishwasher and freezer safe

store name: Caveman Factory
seller: Ryann Aoukar
address: 6315 Kingston Pike, suite 1212 Knoxville, TN USA
Subscribe to Willber Willberforce HERE
April 1, 2015
We are not sure how long these will be on sale for so hurry. You are not just buying greatness, but something that is sure to hold it's value even increase:
The porcelain plate series by Kehinde WIley includes six designs featuring details from paintings spanning 2008-2012. The six different faces — 3 male and 3 female — are cropped against colorful, vibrant backgrounds so the plates are equally decorative and functional. The back of each plate has easy holes for hanging, and they are microwave and dishwasher safe.
Each couple plate is 10.75″ and shows a stamped signature on the verso. The plates are individually boxed.
Stamped signature with title on verso.
Featuring details from:
Mrs. Graham (2012), oil on canvas, 30 x 24 inches
Mary Little, Later Lady Carr (2012), oil on canvas, 30 x 24 inches
Dacia Carter II (2012), oil on canvas, 30 x 24 inches
Matar Mbaye II (2008), oil on canvas, 26 x 22 inches
Idrissa Ndiaye (2008), oil on linen, 26 x 22 inches
Mame Ngagne (2008), oil on canvas, 26 x 22 inches
February 25, 2015

You know that feeling when people come over and you realize you don't have enough seats for everybody? Carry On, by Mattias Stenberg for OFFECCT, offers up another place to put that extra bum. It's a portable stool that you can lug around your home or office for those times you need extra seating. Or you're going to a friend's house and they ask you if you have any extra chairs – bring the Carry On.

The rounded, fabric-covered form has a rotating wooden handle that lets you easily transport it from space to space. Slip the handle to the side when it's time to sit. You can even stack several of these in a corner so they're on hand when you need that extra seating. We think they are pretty cool.
Subscribe to Willber Willberforce HERE
January 13, 2015
Geometry Stool is composed of a half split log of Japanese cypress and a copper round rod. The copper round rod acts as a joint for connecting each half split log, therefore the tangent point of two different materials where logically meet in section has generated geometrical configuration.
Geometry Stool, by Koichi Futatsumata
Photography by Hiroshi Mizusaki